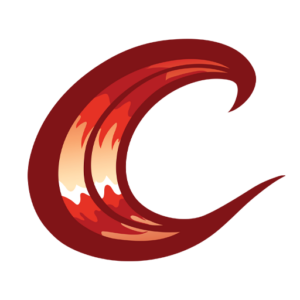 Coastal Florida Sports Park (formerly known as Cocoa Expo Sports Center) is the country's finest multi-sport complex for amateur sports.
When we began the $40 Million renovation and expansion of our complex back in 2012, we had one goal. We wanted to be the best place for competitive youth, high school events, college sporting events, college and professional recruiting.
Our facility is a sports complex to beat all sports complexes. It's a place where athletes of all levels can practice and play in facilities fit for the pros and truly improve their ability to compete in the game and move to the next level. For the youth athlete, it's all about moving to the next level. Here at the Coastal Florida the complex was designed and created by our corporate board of directors, our owners, our employees and our staff that is made up of real baseball people, such as D-1 & D-2 head coaches, professional MLB veteran players and many other baseball and softball individuals that have helped to create and shape the Southern United States travel, college and professional baseball and softball industries. Our internal connections and relationships with the MLB, NCAA, NAIA and JUCO colleges and coaches are like no other in the industry. Our MLB-style facilities, training center, relationships and events, allows us to promote and assist placement of athletes to the NCAA, NAIA and JUCO for college placement like no others can.
We are privately owned, we are not a county or city-owned complex or a baseball team that runs from place to place competing for rented fields and space. It's all about the athlete moving to the next level and at Coastal Florida Sports Park, we will assist like no other organization to get you where you want to be as a successful, competitive athlete and move to the next level.
Of course, the ideal sports complex would also give teams more time to play and train. That's why we pushed the state-of-the-arts theme all the way to lodging, dining, and entertainment. Our private team dormitories will give players the chance to unwind in style with a 50″ big screen TV in every room. They can also relax with teammates over ping pong, billiards, and arcade games in the All-Star Players Lounge.
Rather than trekking out for a meal, teams can dine together at the All-Star Buffet for breakfast, lunch, and dinner where all meals will be hot and fresh from our on-staff professional gourmet chef. Players can also grab healthy snacks at the All-Star Café between meals. While we've got plenty to keep athletes entertained with our Water Park and Players Lounge, we're also surrounded by some of Florida's best attractions. Tour the Kennedy Space Center or visit world-famous Cocoa Beach. Or take a short drive to Universal Studios, Disney World, and Sea World.
HISTORY OF Coastal Florida Sports Park
Cocoa Expo Sports Center was built and opened in 1964 by the city of Cocoa as the spring training home for Major League Baseball's Houston Colt .45s. Cocoa Expo was the spring training home of the Colt .45s and Astros through 1984.
The ballpark was purchased by private ownership in 1984 and turned into a center for amateur sports. The complex, consisting of 70 acres (28 ha), has the original 5,000 seat Cocoa Stadium and 6 additional baseball fields, four multi-purpose athletic fields, a 20,000-square-foot (1,900 m2) arena that can accommodate three basketball courts and four volleyball courts, a 100-room air-conditioned athletes dormitory, cafeteria and meeting space. The 40 acres (16 ha) main section of the property was valued at $3.5 million in 1984 according to the county appraiser's records.
The center again hosted Major League Baseball in the spring of 1993 when the Florida Marlins played their inaugural spring training season games in Cocoa Stadium. In addition to Major League Baseball, the complex has been home to the Joe Brinkman Umpire School, Clint Hurdle's Big League Experience Camp, youth baseball, soccer, basketball and volleyball tournaments and is the home field for the Cocoa Expos professional women's soccer team.
By the end of 2016, with a great deal of support from private financial investors, the Coastal Florida Sports Park (FKA Cocoa Expo Sports Center) was renovated. The renovation cost $40 million and included the Major League spring training ballpark as well as eleven baseball and multi purpose fields, a hotel and indoor training center.
COASTAL FLORIDA IS UNLIKE ANY OTHER
Our location also affords us gorgeous weather year-round with average temperatures at a comfortable 78 degrees. Not to mention, the weather is always perfect for sun and surf in our water park or nearby beaches.
We dare you to find a better backdrop for competition.